I was so excited to share this little project on the blog yesterday and then my computer decided to stop working and then I got locked out of my blog! Disaster! Thankfully I'm back, still not on my own computer but I'm here.
And I think this might be my favourite knit of the year. But it was a bit touch and go whether it was going to fit…over someone's head. So I stretched and stretched that neckline until I thought I'd try it on one more time and thankfully got it over the head. We're not known for having small heads in this family and I thought it would be wide enough. Wrong.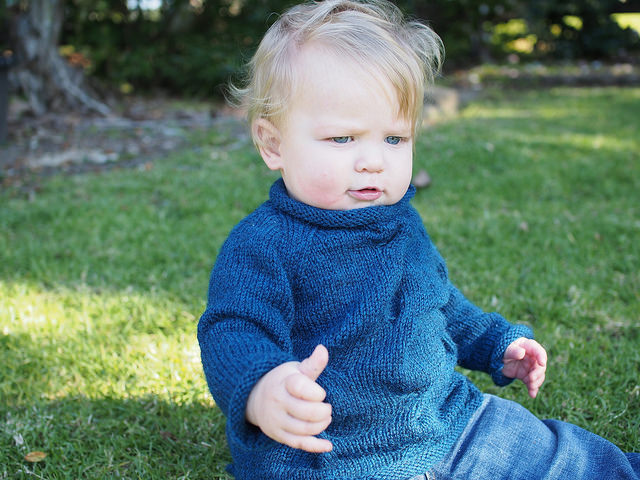 The pattern is from Lullaby Knits a lovely book for babies and toddlers. The wool is Bendigo Rustic 8 ply in Shoal and it is the most wonderful dark blue because it looks so different in every light. It's perfect for boys and I used a smidge under one 200g ball.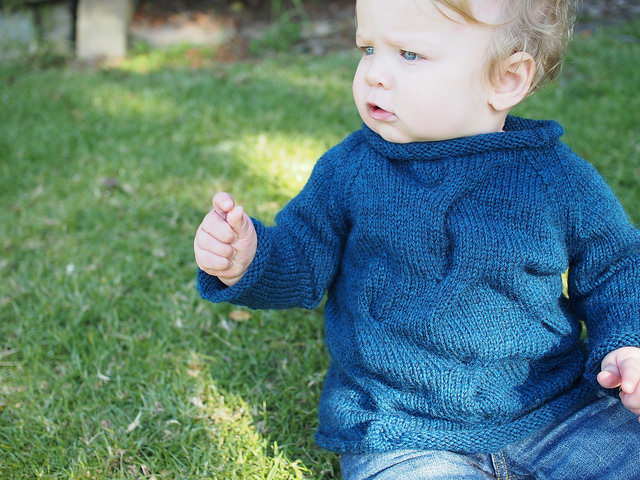 The pattern has a few very big cables in there which are easy to do, perfect if you're wanting to learn to cable. I haven't blocked this yet as I just finished sewing it up and put it on the model.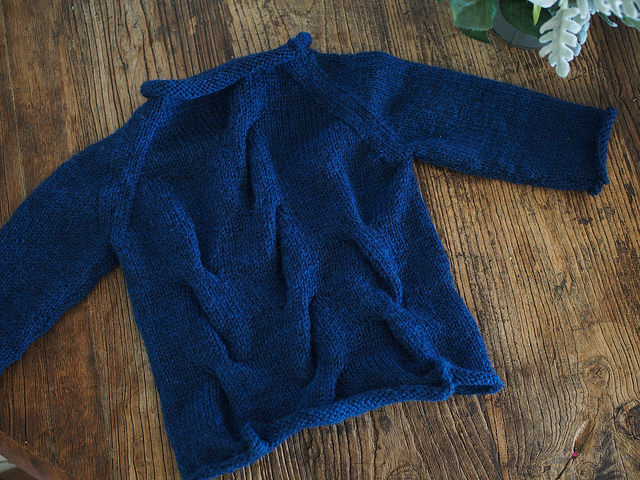 You do need to knit each piece (front, back, sleeves) and then seam it all up. And it can take a while but it really is a lovely little jumper. And we'll be wearing it lots this winter because there isn't much room to grow in it so we better make the most of it.
You can find my project on ravelry here and I definitely recommend this little pattern if you're knitting for a little one.