Once upon a time I would blog every day, then every 2nd day and now I'm just blogging when I can sit down at the computer and find something exciting to talk about. It's all about home life at the moment and I am loving it that way. Little lawson is almost 3 months old and I'm still breastfeeding which is a bit of an achievement for me as I usually don't make it this long. We are going longer between feeds and I'm getting a bit more sleep which is making life a bit easier.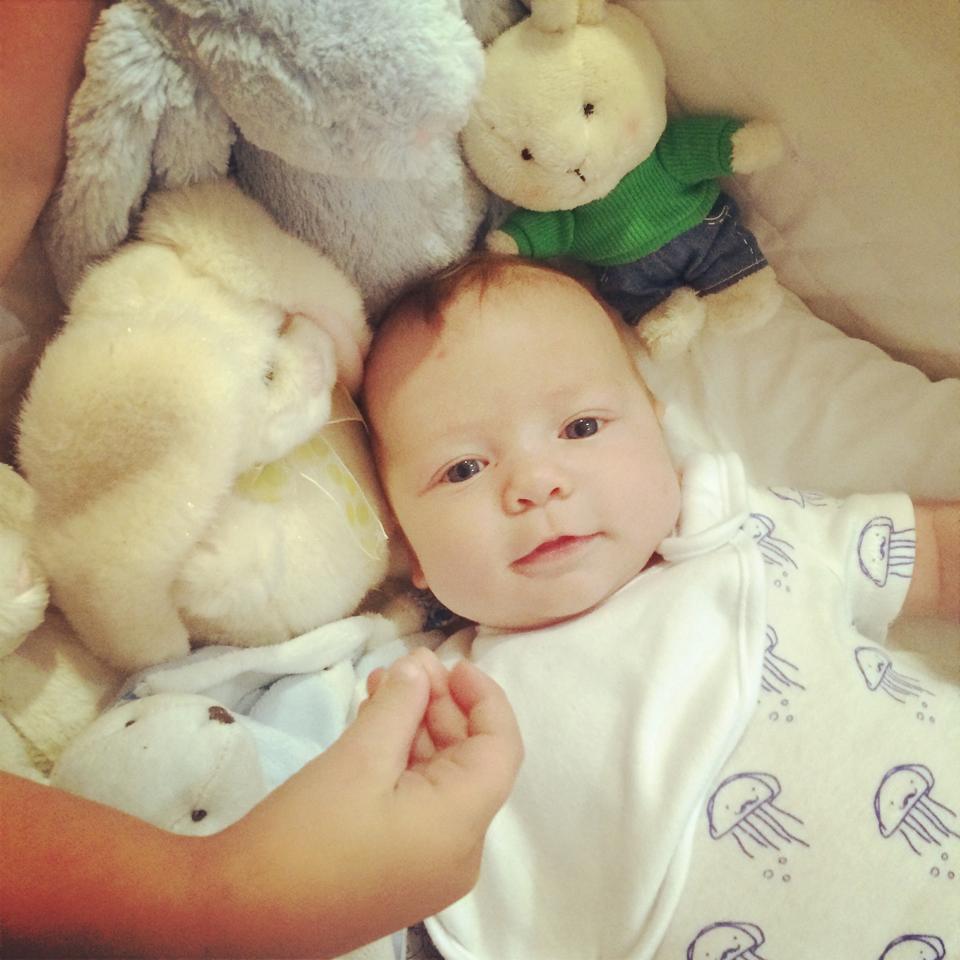 I have been knitting and am hoping to knock this kina over in 2 weeks. Because I am determined to have a little cardigan for each of my girls done before summer. Pattern can be found here and the wool here. Wishing I was knitting this in cotton now as it's we've had some super hot days so might do my next one in cotton and at $10.50 a 200g ball why wouldn't you!
We have been baking which is great for the snacks and not so great for the waistline. Mind you I broke the cardinal rule of cooking with kids in the kitchen………don't turn your back otherwise your mixture will end up everywhere. But we had fun. We've been putting the new thermomix through its paces with pizza dough a few times, rice and meatballs last night, cakes, biscuits, pasta dishes and we are big fans of Quirky Cooking's Spicy BBQ chicken which uses 1kgs of chicken thighs and we just have it minus the spice. If you haven't made it then make it!
We've been playing outdoors and finding the best tree to climb……………
and my pile of Christmas magazines is growing by the day. I have a bit of a soft spot for Christmas magazines to get ideas and new recipes. I'll always fall back on my old favourites but don't want to miss anything. So far Donna Hay is my favourite of the bunch and I'm going to go all out and say it's her best so far. Lots of new ideas and delicious recipes with all the beautiful styling that you'd expect.
And that's about that.