Well now that BH&G Live and my craft stall are over things have definitely quietened down. Yes we have all the end of year things filling up our school calender but it's a huge relief to have those big projects out of the way. I've been taking any chance I can get to sit down and do my crochet this week.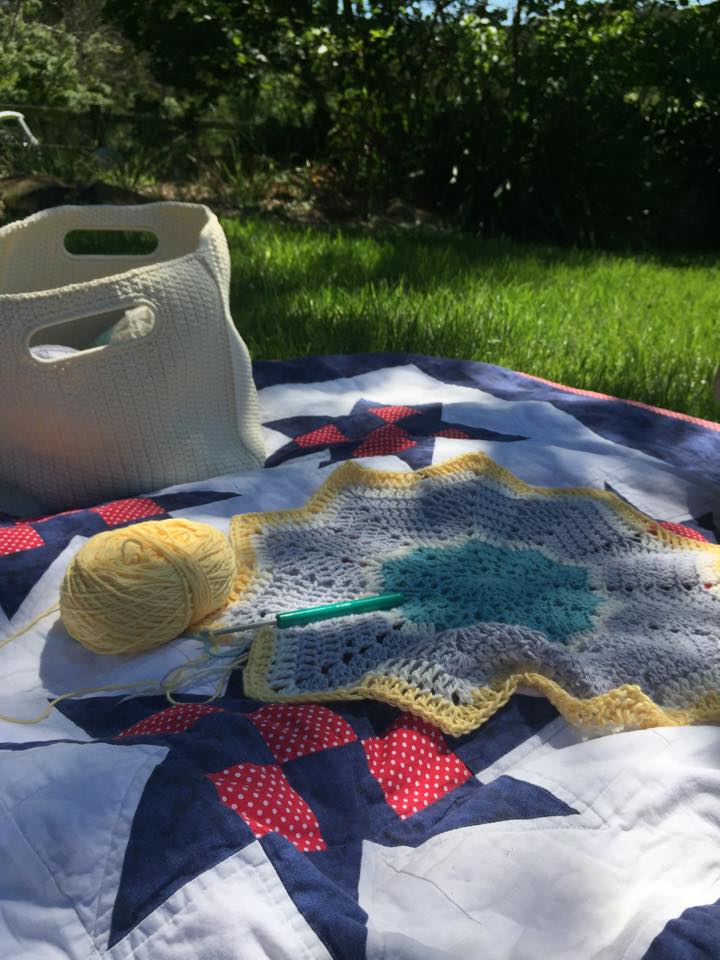 The pattern I'm using is called Rainbow Ripple Blanket which you can find as a free ravelry download here. Bendigo 8 ply cotton in a variety of shades from my stash and a 4mm hook. So far so good. The trickiest part of this pattern was making sure that I didn't miss a dc as I was going down from the peak but so long as you keep counting you are fine. I am really enjoying it and I think that's because I know I shouldn't be preparing for this or sewing for that. It's a really nice feeling. I'm also getting to spend lots of time with my little ones. Can you believe this is the baby of the family. Not such a baby any more.
Hope life isn't too busy for you. I really missed quiet nights on the couch with my craft and just being at home the last few weeks so it's nice to be slipping back into our usual routine.