At our last house retro daddy just left the renovating decisions to me. I organised it all, he helped with picking the floors and that was about it. This time around in the new house retro daddy is having more of a say. Doesn't bother me. So long as we're on the same page. And he wanted double front doors with glass in them. I had my heart set on big solid double doors. How were we going to agree? This was my inspiration.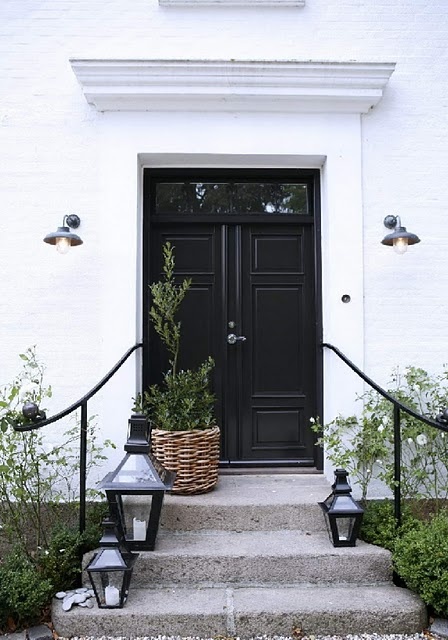 found here via pinterest
He was thinking something more like this?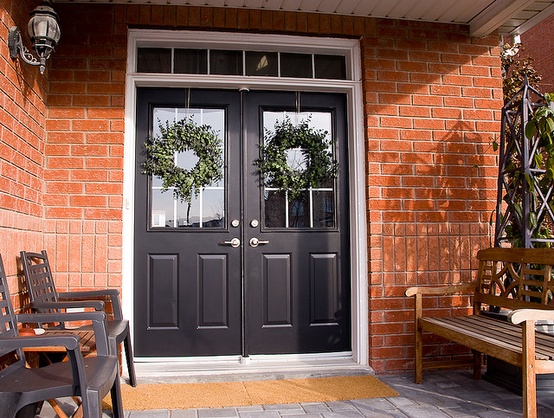 We went to Bunnings (on the advice of our painter/handyman/can do anything) and looked at them all. We are leaving it to the last minute so decided we'd just go with the …………………………solid doors. There is actually a huge floor to ceiling window near the front doors which give us plenty of light so I'm happy we could reach agreement. Then we had to agree on door handles! I love the range at Hardware & General doors and locks (in Brookvale) and the kids just loved trying a whole wall of door handles and knobs. They were pretty well behaved considering this was the 2nd home related job we were doing. The sausage sizzle at the hardware store was of course a winner with everyone
Our first choice was out of stock but we settled on some simple chrome knobs with a key on one of the doors and plain on the other. It is similar to this one from restoration online.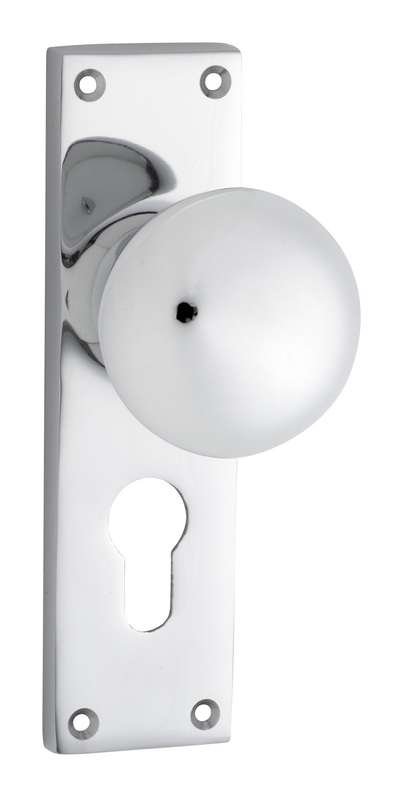 And that was just the front doors. Next on my list is lighting. I have a lot of plastic chandeliers that I will be putting on gumtree and lots of 70's lights that need to go. Exciting but also a big job to get lighting right. Watch this space…………………and just in case you needed a reminder of what we're working with.
Thank goodness that wallpaper is goooooooooooooooooooone.