I've put a few different meals in here to have fun with. Because it's holidays I like to use the time for baking and dishes that take a little longer. If you're short on time just swap an easy meal in there or save those meals for weekends and home days
Day 1
Chops and Potato Casserole
2 trays of lamb chops from Aldi and a potato bake. Delicious. For the potato bake I pulled out my mandoline which I haven't even used since we moved into this house! And did about 5-6 potatoes thinly sliced, 1 onion, 1 can cream of mushroom soup, a 250g tub of sour cream (yes, this is not a recipe for dieters or clean eaters) and baked in the oven until it was cooked. Most of the time it was covered and then I uncovered at the end. The lamb chops I bake in the oven with a bit of butter, herbs and salt and pepper until just done. Everyone loved this meal. If you're on a health kick or it's super hot just have chops and salad. There are lots of potato bake recipes on the internet and in cookbooks, I still think my mum's dish from the 80's was the best!
Day 2
Tuna Nicoise salad (wraps for the non salad eaters)
Day 3
Zucchini slice, salad and garlic bread
Day 4
Still a family favourite here!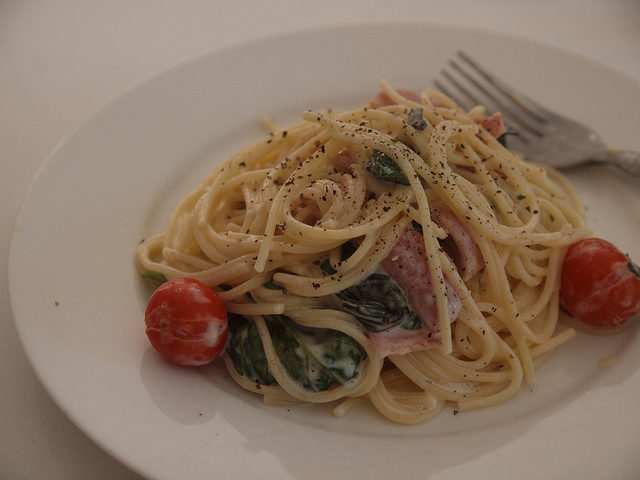 Day 5
Homemade meatloaf and creamy mashed potatoes.
Can you tell I'm in comfort eating mode! Yes! This was so delicious and tasty and the homemade glaze made it so delicious. There are some great meatloaf recipes out there. I love Pioneer Woman's when I have a bit more time and this is a great one. I used porridge oats instead of crackers. This is also a great one on Taste.
Day 5
Smoked Salmon Salad (or rice bowls for the non salad eaters)
Very easy one. Smoked salmon, spinach and rocket leaves, sliced avocado and a nice dressing. For my kids I boil some sushi rice and the have the smoked salmon and avo with tamari (or soy sauce) on top. Keeps everyone happy. Also nice with a miso soup too.
Day 6
Wareniki (Perogis), corn and beans
I blogged this earlier this week. I decided to try something different after seeing a photo on instagram. These are delicious. You make the dough from scratch and we used the mince and sauerkraut filling. To die for. Serve with whatever sides you like. We had corn, salad and sauerkraut. You won't regret making these. If you have a favourite perogi recipe then just use that one. Really nice and the kids loved it.
Day 7
Chicken wraps
We use the leftover salad and wraps from earlier in the week and teamed it up with a hot chicken. Nice and easy for a busy day or when it's too hot to use the oven or stove in the kitchen and we have one of those days this week with 40 degrees expected out our way.
Baking
Sultana Cake
A good old CWA recipe that never disappoints
I wanted to take a plate to a baptism after church and this was perfect. Another CWA recipe.
I also made Thermomix sorbet two nights from frozen raspberries and everyone loved it. I had mine minus the egg white as I'm pregnant and then added the egg white for the rest of the family.