I met a friend for coffee (and some delicious scones) this morning and sure enough a delivery arrived when I wasn't home and my dear husband was. Nearly every single time he works from home all of my online shopping decides to arrive on that one day. And so today a box of fabric arrived including these gorgeous jelly rolls by Bonnie & Camille. Basics has all the best 'basics' from several ranges from Bonnie & Camille. It's going to be great for bright and bold quilts and such a pretty colour palette too. I've listed them in my etsy store here.
I also have some Christmas fabrics which I'm hoping to make into aprons. You can use a mixture of half metres or metres and just put in the comments in your purchase the combination you want. 3 of the fabrics are from the North Woods range by Kate Spain for Moda and the recipe fabric is from a different designer.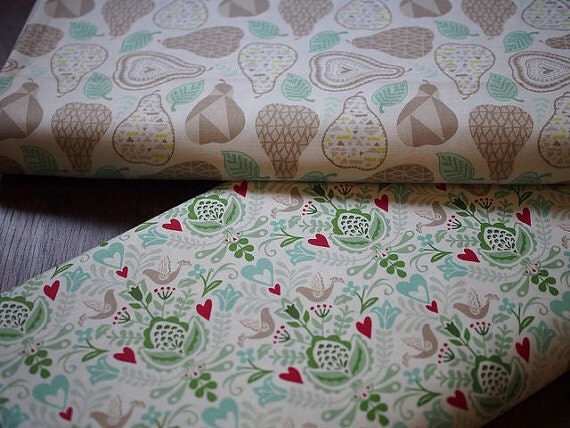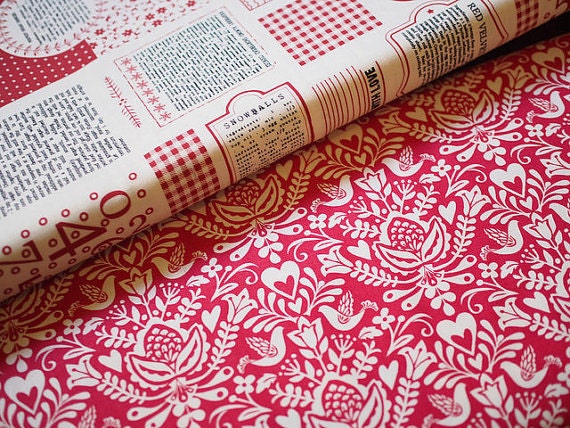 Happy sewing and quilting!