Sponsored by Healthdirect Australia
Look how  relaxing our summer holiday was in Noosa……you'd never know that the first morning we woke up we needed to find a Dr ASAP for our little guy Lawson.
A week before we went on holidays he had a 2nd post op check up on his ears since the first check up revealed his ears weren't looking that great. Thankfully at the 2nd check all was looking good,  I got the all clear to take him swimming and off we went on holidays. But of course anyone who has children knows that you can put them to bed in perfect health only to have them throwing up or very sick in the middle of the night. And sure enough we woke up to our first day on holidays (I think we'd been in Noosa for about 12 hours) with a little guy and a fever, one popped ear with gunk everywhere and what looked like cellulitis (after much googling of his symptoms to try and work out what was wrong).  He needed to see a Dr that morning. We weren't in our usual place where we stayed on holiday, it was Sunday morning, I knew he needed a Dr and antibiotics. So out came the phone to google medical centres. Then I had to go each website to see if they were open Sundays and whether it was close by. Then I had to ring and find an appointment. I think it took me the best part of an hour while the kids all had breakfast and got dressed.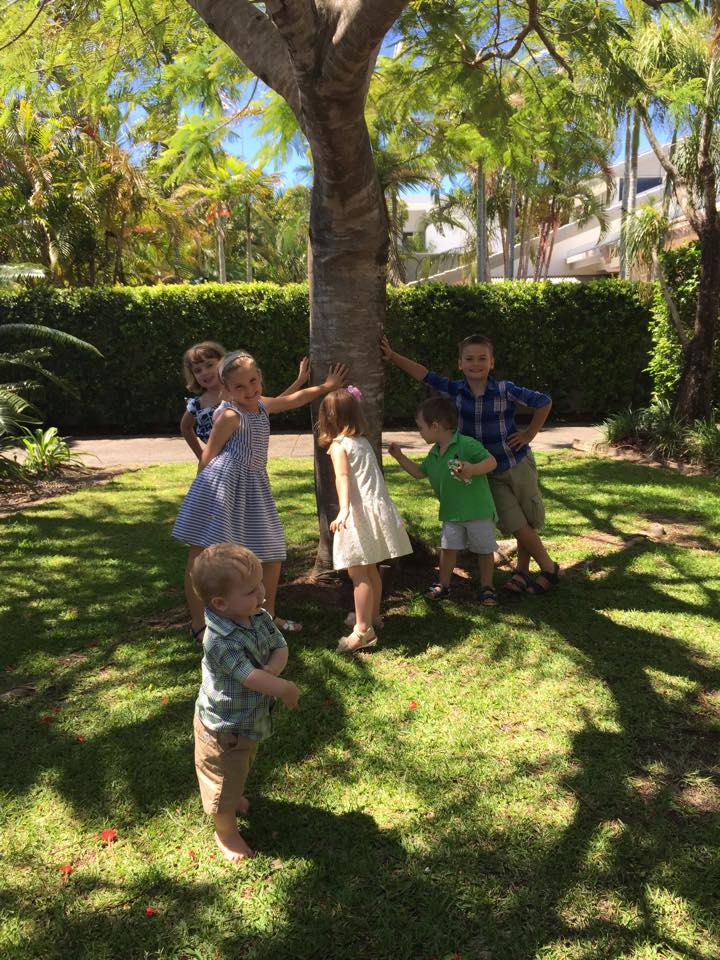 Now in the end we had a wonderful (and very serious) doctor who gave us 2 antibiotics and confirmed he had an ear infection and cellulitis and that he couldn't swim all week. The whole time  we were away, poor little guy. Now thankfully there was a chemist around the corner and by lunch time we were all sorted with our diagnosis, medicine and hubby had done the groceries with half the kids while I did the dr and toy shop with the other half. And the best news was that after 2 days on the antibiotics he was doing much better and back to his usual cheeky self. 
When you have children you get a crash course in fevers, childhood illnesses and late night chemists.  Now if I'd had the healthdirect app on my phone I could have very quickly checked my little guy's symptoms with the healthdirect Symptom Checker and found the nearest medical centre and chemist that were open when I needed them.
healthdirect has a new app that provides loads of information when you need it. Like at midnight when you need to work out whether your child's symptoms mean you need to take them  to hospital or wait until the GP the next morning. Or where is the nearest chemist is for some medicine at 9.30pm on a weeknight. Notice how your children don't get a fever at a decent time of day when the local chemist is open.  The app should not be used in an emergency or where immediate/urgent medical treatment is required. And just remember that as a mum you know your child best as you are around them all the time so if in doubt seek medical attention especially with young babies and children with existing health conditions/special needs.
And there is no other app for your phone that offers this service in Australia so its definitely worth putting it on your phone right now. If you have an iPhone/iTunes then go here and for Android go here. Love to hear any of your stories of being sick away from home or trying to find a late night chemist when you need one.