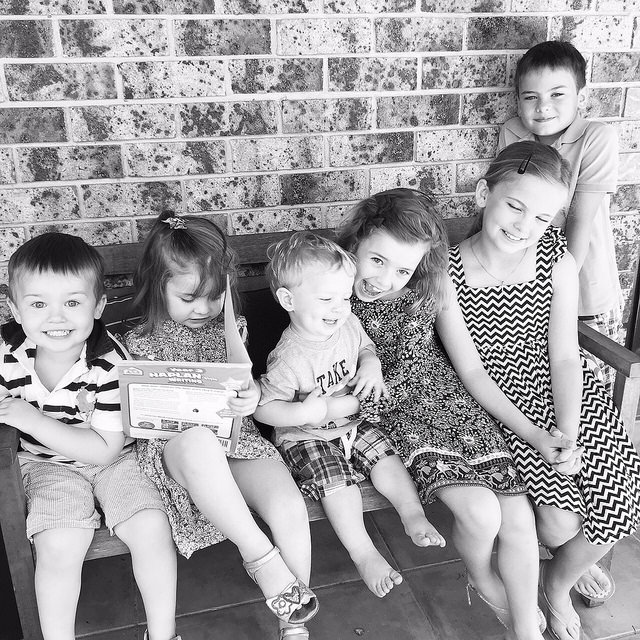 I have to share a very sweet story that happened this morning. During Lent I like to go to one midweek mass each week. It's not easy with a busy school run and drops off here and there but I always feel better for it. Today my lenten group was afterwards and I hadn't been to mass during the week at this particular church but I knew that the church was big and we could sneak in the back. What I didn't realise was that mass is actually said in the tiny chapel off to the side of the church. And I mean tiny. Let's call it a tiny room with rows of 2 seats on either side. I peeked in and saw that all the back was taken and just 2 seats were left on the side. Near the front. Right near the front.
So me and my 2 little guys snuck in there. We tried our best being quiet and sitting still…considering they are 1 and 3 and usually like to run around and talk in loud voices. After communion they didn't want to sit back down or on my lap so I sat back in the church for the final prayers and waited for my group to start. A little italian nonna came out and told me how good they were (ha! I didn't think so) and asked were they allowed chocolate. Out came 2 little chocolates and she gave them one each and kissed them on the head. The next little lady came out and patted each on the head and told me how much she loves little boys. And before I knew it every lady who walked out of the room commented on them and told me how much they loved little children being there, their little voices or how good they were.
Now in my mind I could only remember my little guy asking me in a loud voice for his lego or the baby crying and how I didn't last all of mass but each of these ladies were so kind and nice and made me feel so welcome. I know that it doesn't always go this way and Sunday church can be busy, noisy, crowded or we feel that our children are the noisiest but honestly it's worth it. Whenever I don't have little ones with me I'm not bothered at all by other children at church.
Anyway, I just had to share that little story with you. I'm not sure if every Italian nonna carries chocolate around in her handbag but it just made our day and we definitely felt welcome and look forward to mass again next wednesday but hopefully I can sit in the back row of the teeny chapel and not right down the front. Oh and lenten group. Well there was some crawling under seats, running around outside, lego and coins tipped everywhere and one big smelly nappy that I had to take him out to change………..but I did get something out of it.