2015….another busy year is over. Full of ups and downs and stress but we've come out of it all the better for it.
I celebrated my last birthday before 40
I was on TV with a very funny lady
I knitted a cardigan that still remains unworn…..must pass it on to someone else since it wasn't popular here
my baby turned into a toddler before my eyes! plagued with ear infections he had grommits put in before the year was out and despite another ear infection we are hopeful he's on the way to clear ears.
I made a few cardigans for babies! This one  was a real favourite………
and another one by tikki was this one, also in red. I sense a theme here.
in threes in hot pink, all the details are here.
We made a big effort to get out and about and do fetes and fairs and noisy events with our big family and we survived.
my cousin got married, I love family weddings so much
we had a relaxing easter at home, not everyone enjoyed a few days at church over the weekend but we survived! And you wouldn't believe these photos were taken a few days apart. Good Friday was freezing cold and rainy and then Easter Sunday was beautiful and warm!
I became the mother of a 9 year old………..
we loved picking the mandarins and oranges from our trees and gave away as many grapefruit as we could. Not grapefruit fans here.
One of the biggest highlights of our year was the beautiful 'first' First Holy Communion that we celebrated in our family. It was just perfect in every way and now all of the kids want to make their First Holy Communion just like their big sister.
and we used the occasion to get a very rare family photo with all of us, not all in our sunday best but these days I take what I can get it. We were all in the photo so that's something and I love looking at the twins gappy smiles.
I knitted a jumper for the baby of the family but then couldn't get it over his head again! Must learn new technique for neckholes after that one. But I've passed it on and I'm sure it will bring joy to another family. Such a sweet pattern.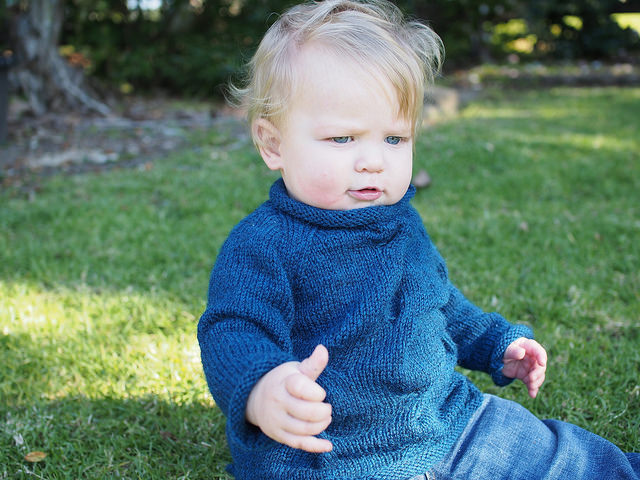 we visited an animal farm for one of the little one's birthday and everyone loved it
there was a little bit of sewing
this dress is still going well and I'm looking forward to tackling a second version and nailing the zipper.
I cut into one of my all time favourite fabrics and didn't cry over it and I taught 3 classes at the Better Homes & Gardens show which was so much fun. I love meeting people and despite my nerves had a really great time.
we fell in love with Disney on Ice! In fact we loved it so much that someone is getting tickets nice and close to the rink for Christmas this year. Pure joy for this little one and still ticking the box of getting out and about and doing lots of noisy big kid things.
the kids all came down with whooping cough which meant lots of swabs, medicine and home time. I put it to good use…knitting wise
someone turned 40 and we had a gorgeous weekend away in Kangaroo Valley, loved the peace and quiet down there and that fresh air. The kids just loved playing golf and exploring.
After years and years of telling you all how much I love Bendigo Woollen Mills they sent me some before it was released which was the greatest thrill and fun.
I ditched deodorant full of chemicals and went natural and am loving it. I have to confess it took a few months for my body to adjust but now I'm happily still using the tea tree without an issue. Or chemical.
I got a very fancy sewing machine that I just love and am still learning how to use but feel the luckiest sewer in the world. Embroidery has been the best fun and I'm itching to make some girls clothes and a quilt over the Christmas break. We are still in discussions with hubby over how many sewing machines one person needs.
we went to school camp and I tried archery for the first time and loved it!
I still rave about the beautiful chapel and share photos whenever the venue comes up in conversation, we need more beautiful places to worship like these. Just a very special place and I look forward to visiting again.
we had beautiful blossoms at our house…………
out beautiful elodie turned 5, had her IQ test for the first time and got accepted into both special schools that we were looking at. She's happy and fun to be around and weekly speech sessions as well as using proloquo2go on the ipad have helped her improve her vocabulary. The greatest thing is being able to have little conversations with her. Some of her favourite phrases are 'oh my gosh', I love you mummy, I'm pine (for I'm fine) and a great achievment is telling us I want eat/water/biscuit/banana/bed etc. She can tell us when she's tired, sick, thirsty and hungry and had the best year at preschool. The best.
I sliced my finger with my rotary cutter and needed 7 stitches. It took a while to heal because of the way our fingers bend but thankfully is looking great and doesn't give me any pain. Oh boy you should see me use a rotary cutter these days, total concentration. You'll only do it once.
I whipped up a baby blanket for my cousin's baby shower and loved it. I don't usually love neutral colours but love how this turned out and it really is a great little pattern.
I ran the craft stall for our school fete and lived to tell the tale. It was a lot of work and stress and in the end I've realised that I'm a crafter not an organiser so next time I'll just make the stuff and go crazy making rather than having to co-ordinate it all. But it was fun, I met gorgeous mums at school and it was successful so it was worth it.
we had a very special night at Taronga zoo that we just loved
we finished up school and preschool for the year and drove up to Noosa in a day. We survived and had a wonderful rest. If money and work weren't an issue I'd spent my winters in kangaroo valley and summer in noosa. I think that would cover off some beautiful parts of Australia and keep everyone happy.
Work wise it's been a bit of a quiet year which I really wanted.  I've been spending less time on the blog and more time with the family – also out of necessity because the workload at home always seems to increase. When an opportunity came up to do social media for my favourite hospital I jumped at the chance and am really enjoying it. It's not easy working from home and I've stopped comparing myself to others who are really growing their blogs.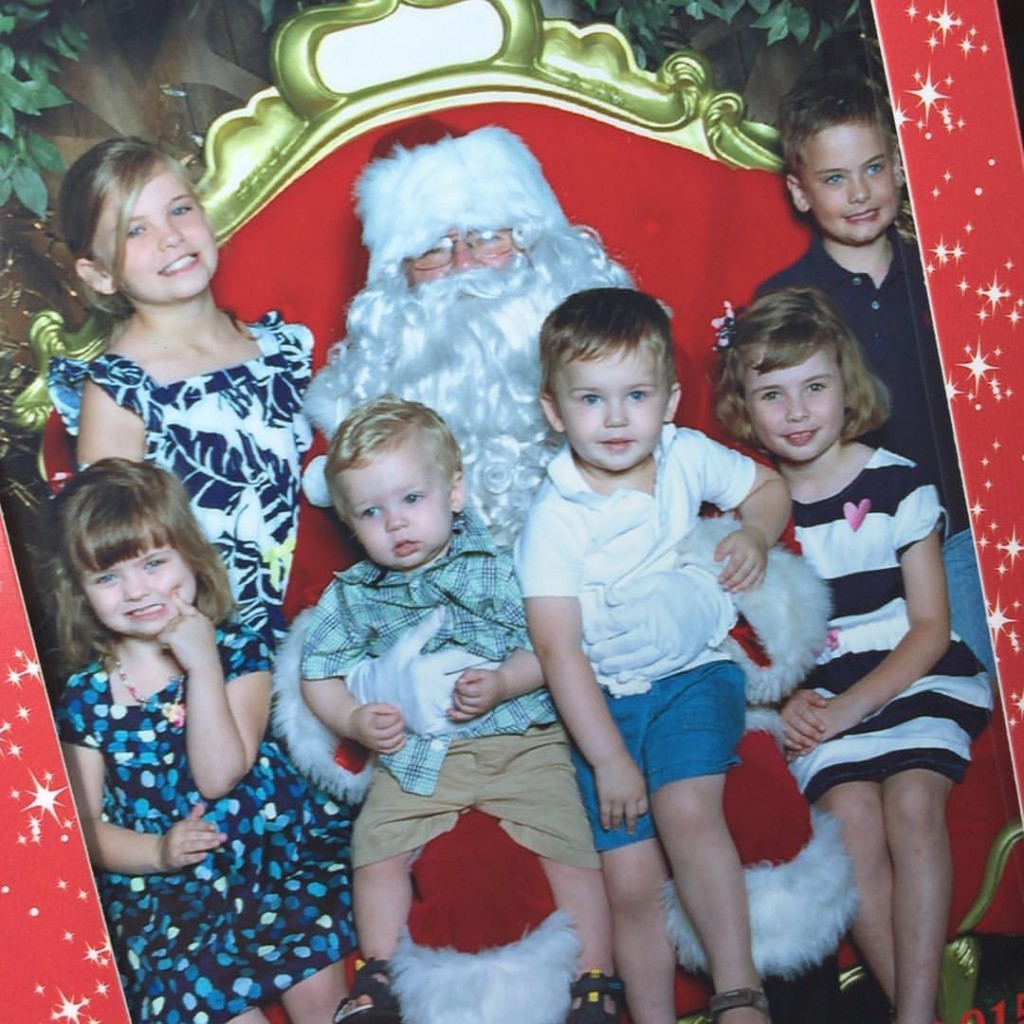 And that's where I say thank you to my loyal readers out there. You have stuck by me and still pop in to say hi whether it's here on the blog or FB or instagram. I always love seeing your comments and questions. It's been my busiest year with the family and trying to fit everything in but now that the year is over it's nice to look back on 2015 with fond memories and get excited about a new year and what it holds.  I sometimes find myself a bit grumpy as I do another load of washing or stand at the sink washing dishes when everyone is asleep but then I remind myself that I never could have imagined the big and beautiful family that I have. I feel so lucky to have these beautiful faces in my life and call them my own. My house is noisy, busy and cluttered and while it's getting harder to get a minute to myself at least I'm never bored.
Thank you and I hope you've had a wonderful 2015 and if you haven't then I hope 2016 is your year!