On paper getting the kids out the door to school on time seems like a no brainer. You just have everything organised the night before, give yourself plenty of time, get in the car by a certain time, allow for traffic and deposit the children at the front gates and off you go. Or walk them in to class. Easy. That's how it was for the first child. Never late. Never a late slip. Then the twins came along and I had 3 to get out the door and we did it. Occasionally late but a forgiving teacher since it was only kindergarten.
Well last week I got a big fat F for punctuality as one of the kids is a little late most mornings. I didn't actually see it coming. I thought we were doing ok and kind of within a grace period . Turns out we're not. And the lovely teacher who delivered the news was already prepping me warning me not to take it personally. You know when you know you're going to hear something and they don't want to upset you since you've already been discussing other stuff. Yes. That moment.
Thing is, it is hard work getting 6 kids out the door. One who has special needs, another who cries out every morning that she hates (insert day here) and doesn't want to get up so leaves it to the last possible moment. Another who puts two legs into his undies and needs help getting dressed at every stage. A baby who needs a quick feed before we leave. Someone who can never find their shoes/sock/library book/bag/took the wrong lunchbox and leaves it to the last minute. Another who needs a quick trip to the toilet.
So I felt a bit down for the rest of the day. You think you're doing so well and getting by and then boom. You failed at something. Thankfully my little girl had a birthday party and 2 hours talking to other mums about mum stuff including getting everyone to school on time and out the door lifted my spirits and made me feel better. A morning at mass (minus most of the kids) also made a world of difference as did baking 2 cakes, clearing out wardrobes and a trip to Spotlight. I also reminded myself that this is not the end of the world. This is not the HSC. This is primary school. And I took action…………….the kids have now been one of the first to school each morning! This morning we were there at 7.55am! I've turned it into a woman of extremes. We were so early I had to sit in the car until I could let the twins go in and then we were 20 minutes early to preschool and had to sit in the car again.
So I'm hoping to find some middle ground for the rest of the year. Why am I writing this post? Because I think people come here and think she's got it all together. People always say I don't know how you do it and I always reply that I don't know how I do it either. Well turns out I really don't. Late for school!!!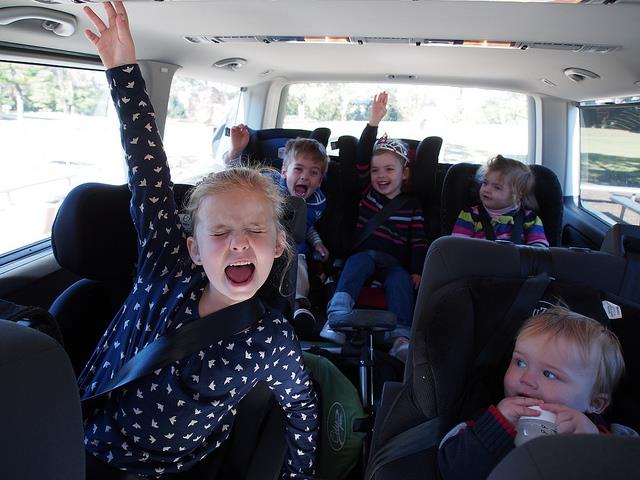 So my strategy for this week?????? We are leaving by a certain time whether you're in your pjs, undies or fully dressed ready to go. I'm going to dress the preschoolers when I get home from the big school drop off and get them there later so that no matter what we are at school before the bell. And I'm going to start my crazy lady 'get in the car' screaming about 10 minutes earlier than I usually do. Tips? Strategies? Always late?