You can never have too many knitting patterns. Or sewing patterns. When we were down in Berry I managed to quickly pick out 2 knitting books. I don't really get to visit good old craft shops anymore and haven't been to a craft show in ages so flicking through lots of Sirdar patterns was a nice treat.
This first one is just a pattern leaflet, knit in bamboo it's going to be gorgeous for summer and sizing from newborn to 7 years is perfect for who I knit for. Ravelry details are here.
The next book won me over with this short little cardigan. So cute for popping over summer dresses or with a little handmade skirt. I can see all of my girls wearing this one and am itching to get started on it.  You can also purchase this online as a download for USD5.95 here.
I also loved this little one for a new baby. I'm not so great at knitting for my bigger girls but for a baby this would be perfect as a present or for summer.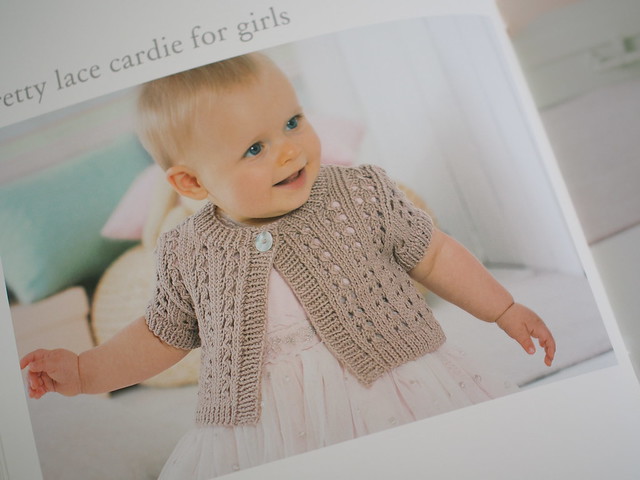 You can find these patterns in your nearest knitting store and online wherever you can find Sirdar patterns.
And a little trick before you buy a knitting book online is to search ravelry to see what people have made from the book. Just select patterns from the top of the page, then enter the book title or pattern name and click on the book or pattern name and it will bring up all the projects that others have made. For example, here is the ravelry page for the Sirdar 414 book which has the patterns in the book as well as photos of people's projects. I find this also helps to see how it looks all knitted up by regular knitters. It's also a great way to see how you can substitute yarn for a project too.
What are you knitting in the warmer weather?