Following on from last week's post on my dream car  I thought we'd talk people movers for large families. Because let me tell you once I meet another large family mum the conversation usually flows on to what do you drive? Because there aren't too many choices when you get over 4 or 5 little ones.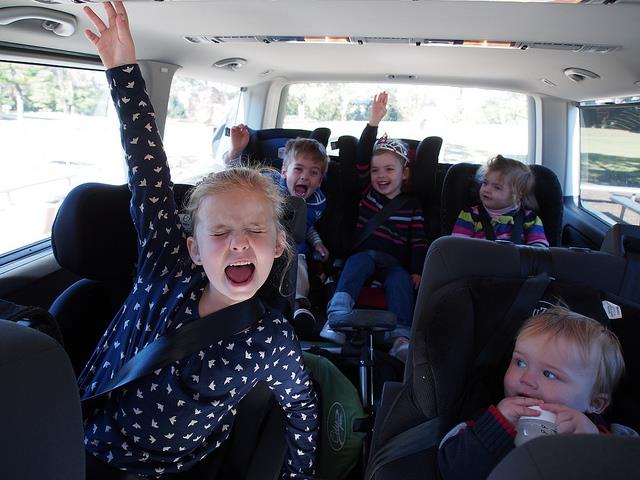 Now I asked this question on Facebook and I got lots of answers from readers who drive SUVs. I'll have to do that as a separate post as there are now so many 7 seaters on the market. Because we've always had so many in carseats we've loved the space of a people mover but I'll definitely pull together a list of the SUVs that suit larger families.
And I'd love to hear from you in the comment about your what you drive and why and what's the car you dream about. So let's start with the VW multivan. This is what I drive and unfortunately we don't all fit in there. It's great for the school run and weekdays but on weekends we are taking 2 cars if we all go out together.
VW MULTIVAN
GOOD THINGS
seats 7, very roomy inside, European safety, lots of power, diesel, good boot space, great for big kids and adults to travel comfortably, well priced (about $54k driveaway for the entry level Comfortline), very reliable and goes the distance, was called a Transporter before Multivan if you are buying 2nd hand.
THINGS TO THINK ABOUT
height can be an issue in some carparks (I look for 2.1m clearance), 7 seats but the 2nd row would be great as a bench seat making it an 8 seater, we bought the table as an extra and have never used it. EVER! , we have door problems and not sure if it's just us or a wider problem but we now have a case manager just because of our door problems.
VW CARAVELLE
this is on my wish list as it's now a 9 seater (woo hoo, fits all my kids and grandma), you can find out more here
GOOD THINGS
9 seater (newer models) which suits large families nicely, spacious inside, european safety and quality, reliable, well priced for a european 9 seater (about $55k driveaway new)
THINGS TO THINK ABOUT
height can be an issue, longer body than the VW Multivan for parking, not as big boot space (but there is room inside the van for bags etc)
HYUNDAI IMAX
I like the iMax and you can find out more here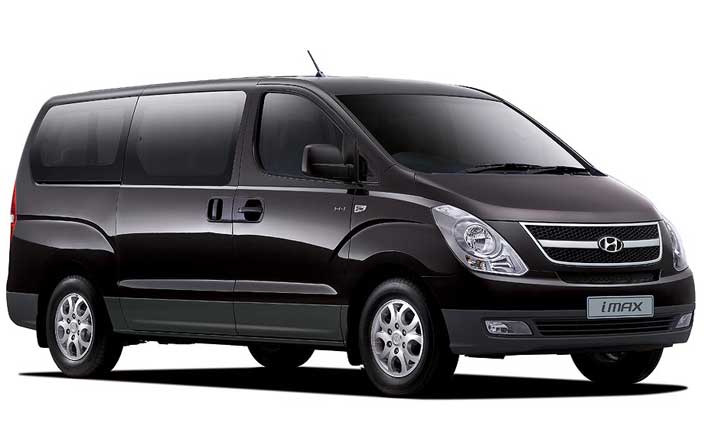 GOOD THINGS
very well priced for this sized van, 8 seater and good sized seats in the back, roomy inside especially for the older kids and lots of carseats, very popular people mover, you can walk around inside, great boot space, you can add an extra seat in the front drivers seat row for about $2k if you need an extra seat, some of my readers also love the Trajet which was the people mover before the iMax and can be picked up second hand.
THINGS TO THINK ABOUT
doesn't have the european safety and heaviness in the body and doors (if you've ever opened a VW or Mercedes van then you know what I'm talking about), there are smaller vans on the market if you only have little children (with little legs)
KIA CARNIVAL
GOOD THINGS
well priced (the new 2015 Grand Carnival entry model will set you back about $46k driveaway in NSW), 8 seats, drives like a car as not as big as other vans, easy to park, no height restrictions to worry about, the 2015 Carnival looks amazing with a new shape, we made a fun video of the Carnival way back in 2012 here just after I had emerson and I think we're too big a family for the Carnival now.
THINGS TO THINK ABOUT
not as spacious inside compared to the bigger people movers, although it's an 8 seater some of the seats are smaller in the back, check you can fit all of your car seats in and still fold down the seat to get into the back, doesn't have the heaviness in the doors and body compared to a european van, older models (from memory up to 2006 have known engine problems before they switched to new engine so be careful buying 2nd hand)
TOYOTA TARAGO
a quick scan/my unofficial survery of car line at school tells me this is the most popular people mover at our school. You can find out more here. 
GOOD THINGS
built to last and they just keep going and going (we see some older ones at school), 8 seater, very reliable, nice body shape, easy to drive and park and no height issues compared to the bigger vans, easy for parts and servicing and mechanics always seem to recommend them, easy to pick up second hand and a good resale value.
THINGS TO THINK ABOUT
Price (about $52-74k driveaway in NSW ), there are bigger 8 seaters
MERCEDES VALENTE, VIANO, VITO
you might remember I got to drive the Valente for a week back here. Loved it. 
GOOD THINGS
european safety and heaviness in the doors and body, luxurious, reliable, roomy inside, great boot space, 8 seater and good full sized seats, great for lots of kids, car seats and long legs, great resale price
THINGS TO THINK ABOUT
Price (starting at about $55k driveaway in NSW for a Valente entry level model), servicing and parts outside of warranty are something to consider and if you've owned a european car/van before then you'll already know this, can be hard to find second hand.
MERCEDES SPRINTER MINIBUS
This is a new one to me but I like it and you can find out more here. 
GOOD THINGS
12 seater, european build (think heavy safe doors and body) and safety features, quality, great for really big families and travelling, reliable, great resale value
THINGS TO THINK ABOUT
Price (starting at $90k driveaway for a new one), height and size of van for shopping centres/carparks/parking, parts and servicing outside of warranty will be more expensive than some other people movers
CHRYSLER GRAND VOYAGER
I have to confess I don't know much about these so love to hear what you think
GOOD THINGS
roomy inside, 7 seats, reliable, luxury features, not as big as some of the other people movers, easy to pick up 2nd hand
THINGS TO THINK ABOUT
Price (starting from $57k new), servicing and parts
HONDA ODYSSEY
oops I have to confess that I left this one off the list! Find out more here.
GOOD THINGS
7 or 8 seater, not as big as some people movers so easy to drive/park, newer model has really changed and is larger, luxury features inside
THINGS TO THINK ABOUT
Price, not as big inside as other people movers which can be an issue with carseats
TOYOTA HIACE COMMUTER
CONGRATULATIONS! If you drive a HIACE then you really are a large family!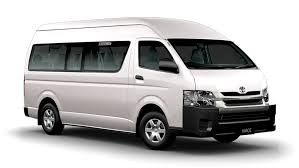 PROS
Big enough to fit the largest of families (OK maybe not the Duggars but plenty of room for everyone with 12 seats or 14 seats in the super long wheelbase), great for parties and playdates as extra seats, reliable and they go and go and go, easy to pick up second hand, easy to service/parts etc, well priced
THINGS TO THINK ABOUT
parking at shopping centres (you'll need bus parking) and height considerations in carparks, OK parking full stop!
IMPORTS
The Japanese do some nice people movers that aren't available from dealers and you might have seen a Nissan Elgrand around and there seem to be a few in Sydney. You can buy locally from an importer and if you look on carsales or gumtree you can find them. You'd want to make sure you were near somewhere to service it and have the parts available and also insurance. Love to hear from any of my readers who drive one and what they think.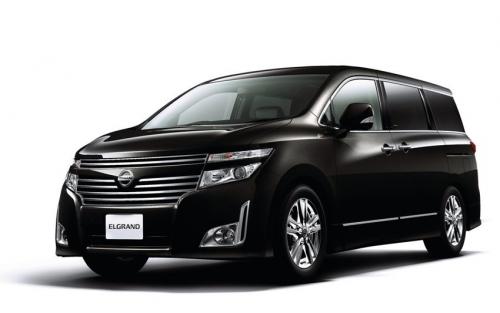 OLDER VANS NOT AVAILABLE NEW
Some of my readers have mentioned vans that you can buy second hand but can't buy new. These include
Mazda MPV (seats 7)
Hyundai Trajet (seats 7)
Mitsubishi Starwagon (comes as 7 or 8 seater)
Mitsubishi Grandis (seats 7)
THINGS TO CONSIDER WHEN BUYING A FAMILY VAN
how many carseats do you have/need to fit in and how many anchor points
how big is the boot for your pram (especially if you have twins, 2 or more little ones)
budget
where will be you driving (just locally, inner city, country etc)
how often do you go on family holidays and is it big enough
reliability, parts and servicing
resale and reputation
easy to drive, park and get kids in and out
safety, safety and safety
petrol and the cost of it (usually costs me about $90 to fill up the tank with diesel but it lasts a week)
how many airbags are fitted throughout the car
So what do you drive? What do you love and what do you wish you were driving your family around in? Have I left your people mover off the list? I know there are so many SUVs but I'll have to save that for another time.
p.s I'm no automotive expert. Just a mum of 6 who does the research before we buy a car. You should always do your own research, take all of your carseats and check that the car you are purchasing is right for your family. What's right for me and my family might not work for yours so ask around, do your research, read reviews at car websites and the NRMA reviews and also test drive a few cars. We had test driven a few different cars before buying our current van.